Moving your business to a new location can be an exciting but challenging endeavor. Whether you're expanding your operations, downsizing, or simply seeking a better space, commercial moving requires careful planning and execution. In this blog post, we will guide you through the process of commercial moving, providing valuable tips and insights to ensure a smooth transition for your business.
Tips for Commercial Moving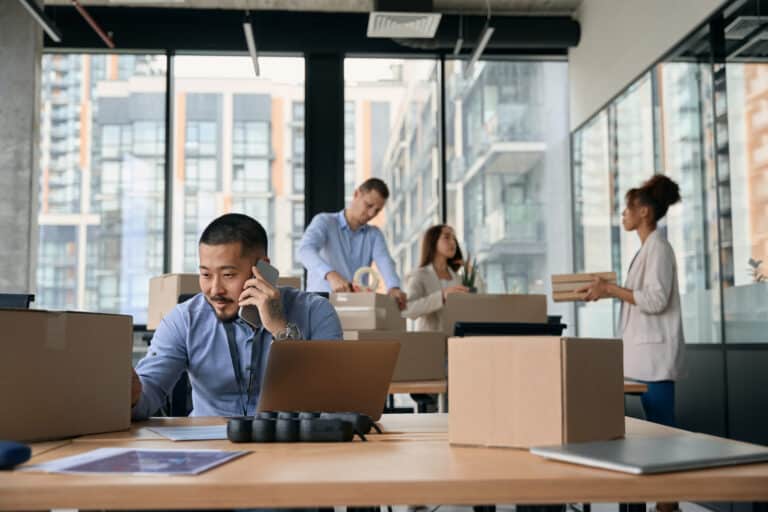 When you start to prepare for a commercial move there are a lot of things to consider. It can be a complex and demanding task that requires careful planning and execution to ensure a smooth transition. Here are our top tips for commercial moving!
Taking inventory of your belongings before your commercial moving services is of utmost importance and can greatly contribute to a successful transition. By thoroughly documenting and categorizing all your items, you can gain a clear understanding of the scope and quantity of your possessions. This detailed inventory allows you to prioritize what needs to be moved, ensuring that essential items are given top priority and minimizing the risk of leaving anything behind.
Having a comprehensive inventory enables you to assess the condition and value of your belongings. This information is crucial for determining if any items require special handling or additional insurance coverage during the move. For example, fragile or valuable items may need extra care and protection to prevent damage or loss. By identifying these items in advance, you can make appropriate arrangements and communicate any specific requirements to your commercial moving company.
You can take inventory of your company's belongings by:
Analyzing Your Customer & Employee Needs: Consider whether you have any unused filing cabinets, deteriorating lobby furniture, or non-functional equipment. If you no longer need these items, you could donate or sell them to potentially earn tax credits or raise funds for upgrading equipment and furniture.
Sorting Through Physical Files: To streamline your commercial moving services, consider getting rid of unnecessary files by shredding or discarding them. Alternatively, you can scan and save them digitally, which not only reduces the load but also provides an opportunity to digitize and save space.
Use Spreadsheets to Your Advantage
When it comes to keeping track of your company's inventory and organizing where things need to go in the new space during a move, using spreadsheets can be incredibly advantageous. By creating a spreadsheet, you can list all of your belongings and assign them to specific areas or rooms in your new location. This not only helps you stay organized throughout the moving process but also allows you to easily communicate and coordinate with your moving team or any other individuals involved.
With a spreadsheet, you can categorize items based on their type, such as furniture, appliances, or electronics, and note down their current location and intended destination. You can even add additional columns to include any special handling instructions or notes for fragile items. This level of detail ensures that everything is accounted for and that each item is placed in the designated area in your new space.
Moreover, using spreadsheets allows you to easily make adjustments or updates as needed. If there are any changes in your plans or if you acquire new items before the move, you can simply modify the spreadsheet accordingly. This flexibility helps you maintain an accurate inventory and ensures that nothing gets misplaced or forgotten during the transition.
Evaluate Your Storage Needs
It is essential to evaluate your storage needs when you are preparing for your commercial moving services. Take the time to assess the volume and nature of items that require storage during the transition. Consider whether you need temporary storage for excess inventory, unused furniture, or equipment that won't be immediately needed at your new location.
By evaluating your storage needs, you can determine the most appropriate solution for your business. This may involve renting a storage unit or utilizing storage services provided by your commercial moving company. Ensure that the storage facility is secure, climate-controlled if necessary, and conveniently located for easy access.
Having a clear understanding of your storage requirements will help you make informed decisions and ensure that your items are safely stored until they are needed again. Properly managing your storage needs during the commercial move will contribute to a smoother transition and minimize any disruptions to your business operations. At Regency we over storage solutions along with commercial moving services to help make the process as easy and stream lined as possible.
Invest in Packing Services
Investing in packing services can greatly simplify and expedite your commercial moving process. Professional packing services offer expertise and efficiency, ensuring that your belongings are packed securely and systematically. They have the knowledge and experience to handle various types of items, from delicate equipment to bulky furniture.
Utilizing packing services can save valuable time and energy that would otherwise be spent on packing and organizing. The packing team will come equipped with all the necessary packing materials and tools, relieving you of the burden of sourcing and purchasing them yourself. They will carefully wrap and protect your items, minimizing the risk of damage during transportation.
Additionally, professional packers can optimize the use of space in moving boxes, maximizing efficiency and reducing the number of boxes needed. This can help save on costs associated with packing supplies and transportation.
Investing in packing services provides peace of mind, knowing that your items are being handled by trained professionals. They will label each box clearly, making unpacking and organizing in your new location much easier. With their expertise, they can also provide guidance on proper handling and storage of fragile or valuable items.
Use a Professional Commercial Moving Company
Our biggest tip for your commercial moving services is to hire a professional commercial moving company. While it may be tempting to handle the move on your own or rely on inexperienced movers, working with professionals can make a significant difference in the success and efficiency of your move.
Professional commercial movers have the expertise, experience, and resources to handle all aspects of your move. They understand the unique challenges and logistics involved in commercial moving, ensuring that your belongings are handled with care and precision. From packing and loading to transportation and unloading, professional movers have the necessary skills to streamline the process and minimize any potential disruptions to your business operations.
Professional movers will take care of all the necessary arrangements, including obtaining permits, coordinating schedules, and ensuring the safe transportation of your items. Furthermore, professional commercial movers have access to specialized equipment and techniques to handle even the most delicate or heavy items. They are trained in proper lifting and moving techniques to prevent injuries and damage to your belongings. With their expertise, you can have peace of mind knowing that your move is being handled by professionals who prioritize the safety and security of your items.
Let Regency Help With Your Commercial Moving Needs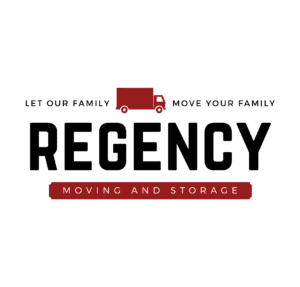 Commercial moving can be a complex and demanding process, but with the right planning and assistance, it can also be a smooth and successful transition for your business. At Regency, we understand the unique challenges of commercial moves, and we are here to help every step of the way.
Whether you need storage solutions for excess inventory, furniture, or equipment, our secure and convenient facilities are available to meet your needs. Our packing services can save you time and ensure that your belongings are packed securely and systematically, with the expertise and efficiency of our professional packing team.
And when it comes to the actual move itself, our team of experienced commercial movers has the skills, resources, and specialized equipment to handle every aspect of your move with care and precision. From obtaining permits to coordinating schedules and ensuring the safe transportation of your items, we take care of all the necessary arrangements.
Regency is your trusted partner for all your commercial moving needs. Contact us today to learn more about our comprehensive moving services. We are here to make your commercial move as easy and streamlined as possible.