Let Us Help You With Our Expert Packing and Unpacking Services
Our team at Regency Moving and Storage knows first hand just how much is involved in the moving process. You have to clean and pack up your old home, plan your moving date, choose the right moving company to meet your needs, account for any possible moving and shipping fees, and much more. One of the biggest concerns while moving, however, is how to safely and quickly ship your furniture, household goods, and personal items to your new address. These are all the items that make up your day to day life and that make your current home special so we know just how carefully your belongings need to be handled during the moving and packing process. Whether you're moving down the street or across the country, you want to ensure your furniture and household goods survive the trip and our team at Regency is here to help you do just that! 
The Regency Packing and Unpacking Experience
Before the move, our team of expert movers will come to your home and complete a walkthrough to assess your belongs and the best way to conduct your packing services. If you are moving long distance, our team will also asses which items need to be packed for shipment to your new home. During the walkthrough, we will also take note of your specific instructions for handling your belongs in order to best service your moving and packing needs. We will then provide you with a free estimate of what the services will cost, so you don't have to worry about any hidden fees popping up. 
We are extremely dedicated to providing personalized care and giving you the smoothest moving experience possible. We know each home is unique and holds years of memories so handling your move with care is at the top of our priority list.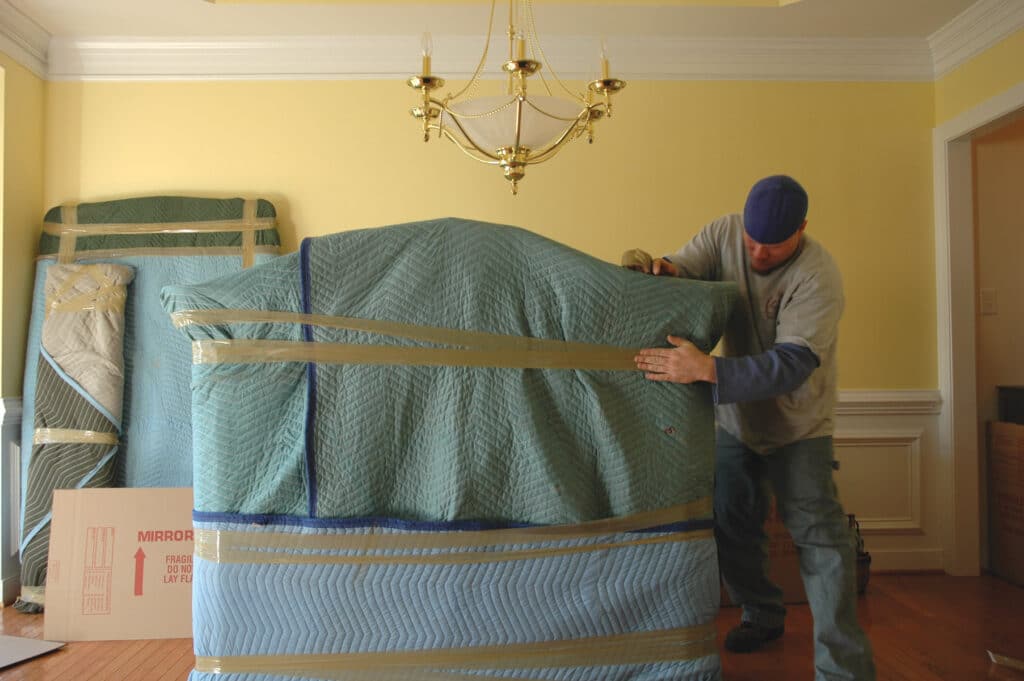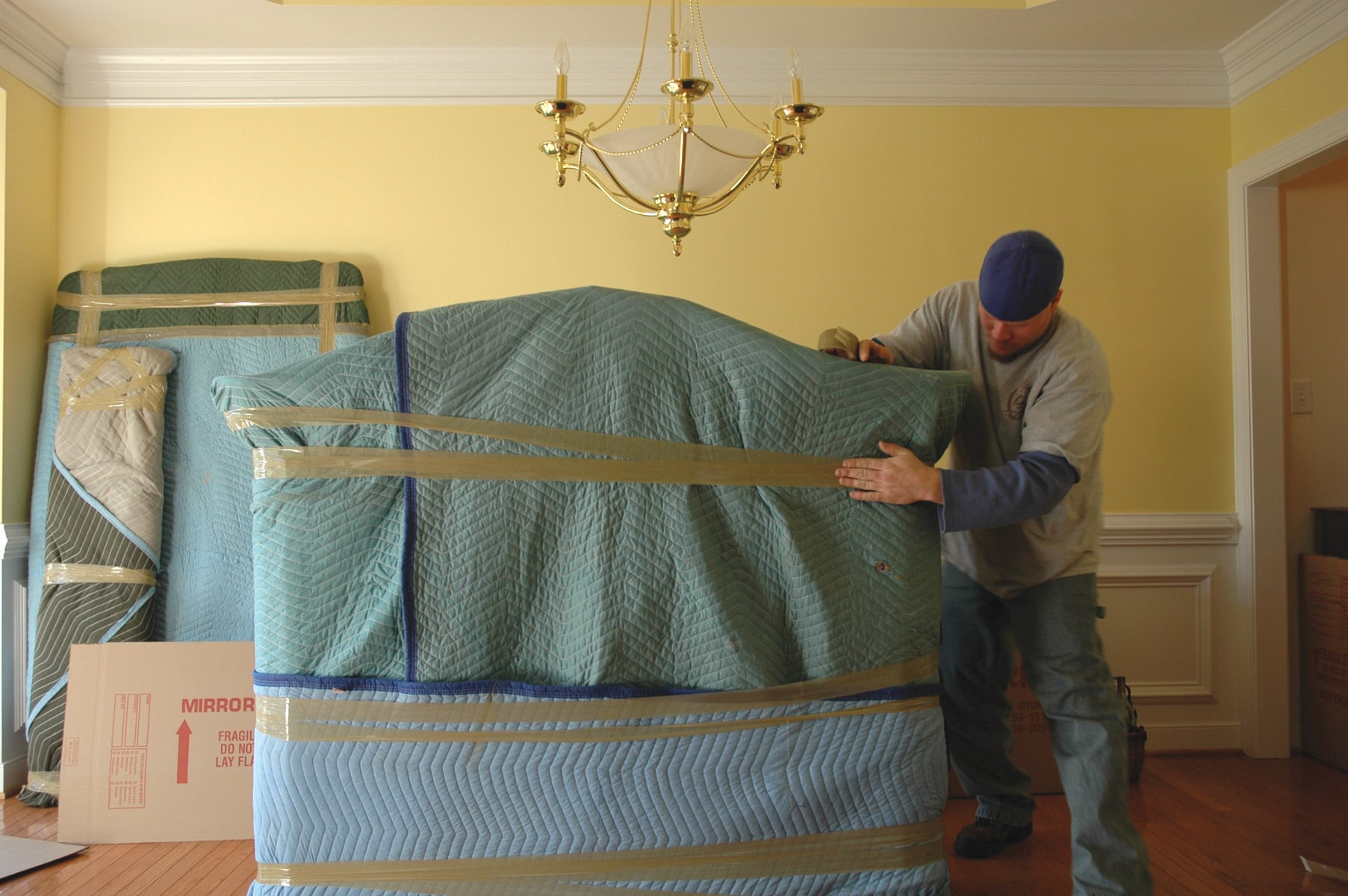 When it's time to pack up your current home, we will prepare the space with any necessary padding or covers to protect the floor and valuable household goods. We will take the time to carefully disassemble the furniture that needs to be compact for the move. We will also wrap and pack your items into appropriate boxes, taking extra care when packing up your fragile items.
Our team can safely assist in packing your household goods including:
Furniture such as tables, beds, bookshelves, and other pieces that require heavy lifting
Home Decor such as paintings, vases, family photos, sculptures, mirrors and other fragile items
Personal items such as clothing, books, and jewelry
Electronics and appliances like microwaves, televisions, 
And so much more!
Our team fully understands the care that must be taken when shipping your items, and we make sure to treat your belongings as carefully as we would handle our very own. As part of our moving services, we can also supply you with the necessary packing materials and supplies to keep your items safe. This includes cardboard boxes, packaging tape, packing peanuts and any other protective materials you may be interested in. Not only can we provide you with packing materials but our team is here to help you to pack up and load your belongings. We are proud to offer our expert packing and unpacking services to help aid in your move.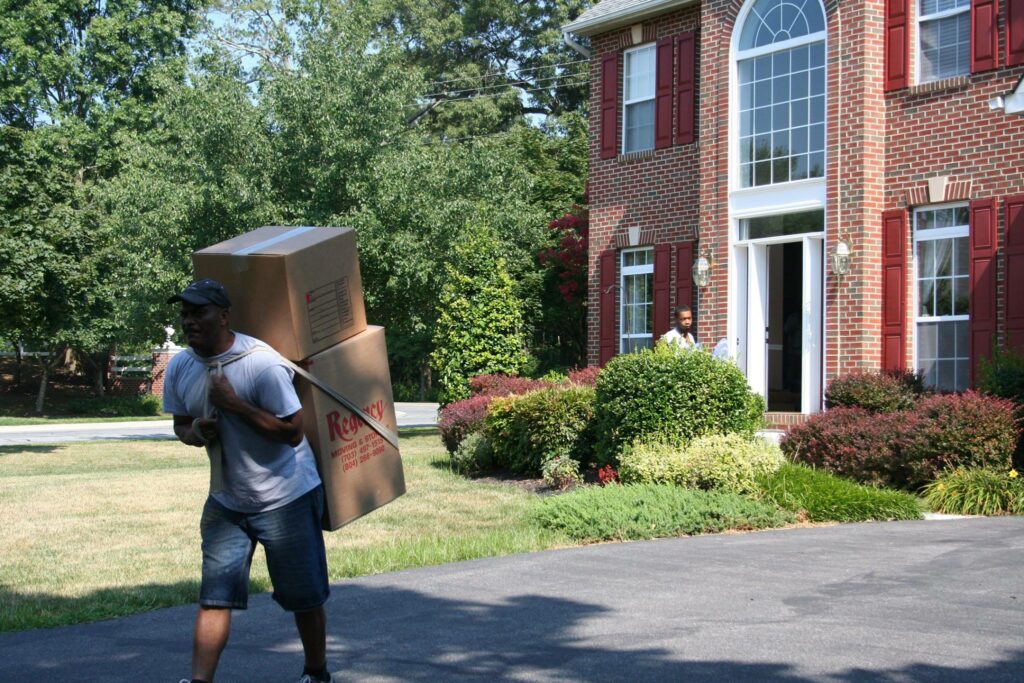 Once we are done packing all of your belongs, our team of expert movers will then carefully load the boxes onto our trucks and deliver them safely to your new home. We will also unload the truck and reassemble furniture and other big items to make your new house start to look like home. Moving can be overwhelming and the last thing you want to do after a day of packing and loading is set up items like your bed and dressers. Our team will take these tasks off your hands so that your first night in your new home is relaxing instead of stressful. 
Our mission at Regency Moving and Storage is to create an environment that is calm in the middle of the chaos that moving can bring about. We help you organize your belongings for an easy packing and unpacking process while also tackling any problems that may arise with ease. We don't take the trust you put in us lightly and work to make your move as smooth as possible.
We Can Also Help Store Your Belongings Too!
If any of your items need to be temporarily stored during the moving process, our team Regency also offers both short- and long-term storage services. Our climate-controlled warehouse offer a safe space that you can rely on to keep your belongings safe and protected from any possible damage. With our storage services you are charged per month and have access to your stored belongings whenever you need them. Things can change quickly during your moving process so a month to month storage contact can be extremely beneficial as you move through the packing and moving process.  We pride ourselves on our careful and exact inventory management, so you can be assured that none of your belongings will get lost during the move. For more information about our storage services, learn more here.
If you're moving, it's important to choose a mover that you can trust to take care of your belongings. Regency Moving has been providing our expert packing and moving services to the residents of Northern and Central Virginia since 1987. It is our mission to provide you with the resources necessary for you and your family to have a smooth packing and moving experience. Whether you are entrusting us to help you pack up your belongings, unpack them or store them, our team is here to help you and your family through each and every step of the moving process. Gone are the stress filled days of packing and throwing things into boxes at the last minute. With our packing services you can be sure that your belongings are packed away in an organized fashion, making unpacking in your new home as easy as 1,2,3. Contact our Woodbridge location at (703) 497-1515 or our Richmond location at (804) 266-9090 for a free estimate!