We Provide Expert Corporate and Office Moving Services
If your office or business is moving to a new location, you want to be taken care of every step of the way to make your move a success. And the last thing you want is for this move to hinder your business's productivity, and that is where our team at Regency Moving and Storage comes in to help with your office moving services.
We know firsthand that moving can feel like a hassle. Not only do you have to ensure your office's items and data are transported to the new location securely, but you also need to pack up everything, unpack once you get to the new location, and then set up your new office. And completing each and every one of these tasks while still trying to run your business is extremely hard.
Our team can help with each one of these tasks and will work to ensure that your business is successfully moved into its new office space quickly and securely.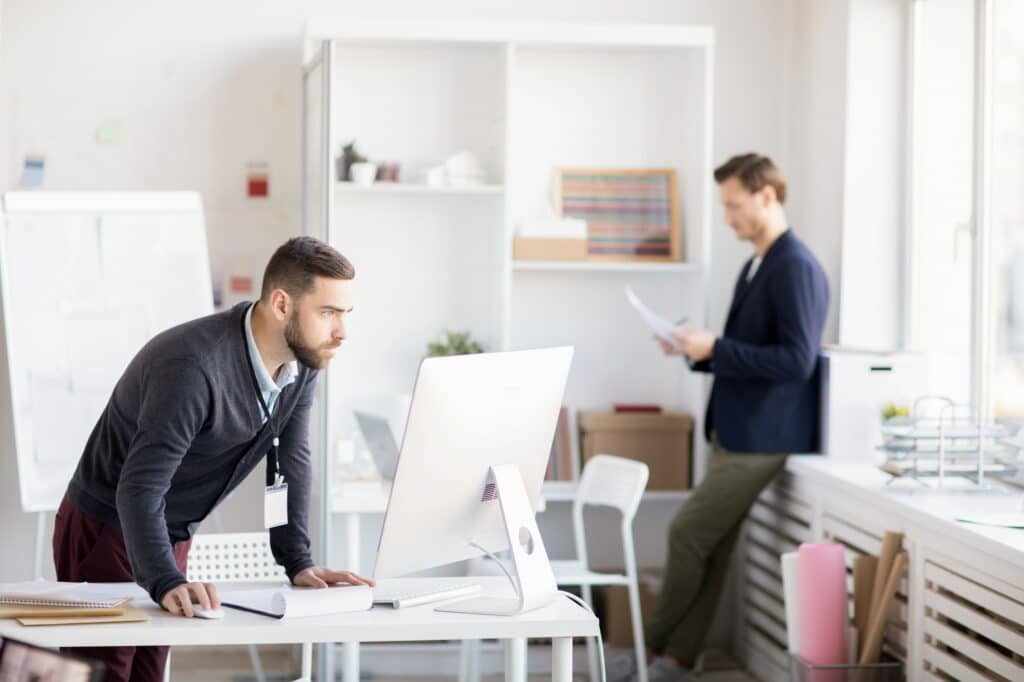 Office Moving Services with Regency
At Regency, we understand that each business will have different and unique needs for their move. You may have different equipment, special instructions for certain belongings, and other special requests for your move to this new location. We are here to provide you and your company with a fully customized experience so you know that your move will go off without a hitch.
The first step of your customized moving plan consists of a walkthrough of your current office. This helps us to assess what items will need extra care, items that may need to be shipped, and determine if there are any special instructions for your move that you want us to follow. By completing this walk through we are able to provide you with the customized moving experience that you deserve. We will also give you an estimate of what your moving costs will be once the walkthrough is completed so you aren't met with any surprise moving costs.
Our team can pack and ship many of your office goods and equipment including but not limited to:
Other office equipment and supplies that will be making the trip to the new office space
Preparing your current office location: We take the time to prepare your current office space with the necessary padding and coverage needed to protect both the space and your items during the move.
Packing your office belongings: Our team will carefully disassemble, wrap, and pack up your office equipment and supplies. After that, we securely and carefully store the moving boxes onto our trucks to be relocated to your new office.
Delivering and unloading your items: We will deliver your items to the new office space in a timely matter. Once they have arrived, our mover team will carefully unload your items.
Preparing your new office location: We will lay down protective padding and other coverage as needed when moving in your items to protect your new space. We will also help you arrange and unpack your belongings so you can have your office back up and running in no time!
Storing Your Belongings with Us During Your Office Moving Services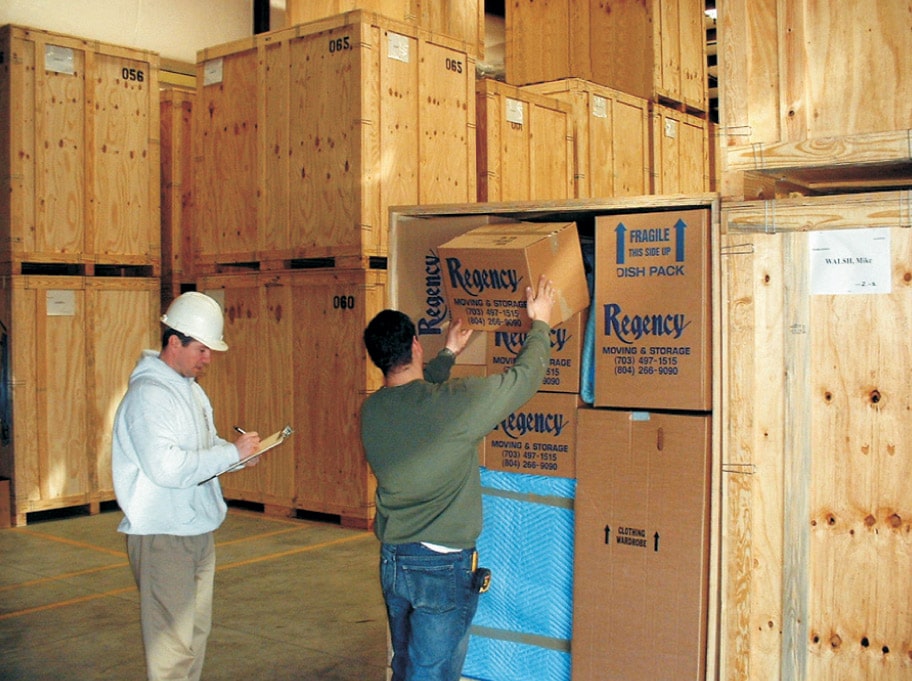 Depending on your needs, you may find yourself needed to store items throughout parts of the moving process. At Regency Moving and Storage, we provide climate controlled warehouse spaces and storage facilities that will keep your office belongings safe until they are ready to be transported to their final location. We pride ourselves on being able to keep an organized and precise inventory of the items in or storage facilities. You can learn more about our storage services by clicking here.
Our team at Regency Storage and Moving has provided our expert services since 1987 and we are here to make your move to your new office quick, easy, and stress free! We make it our mission to provide the best moving experience for all of our clients whether they are moving into a new home or into a new office. Contact us today for a free estimate of your office moving services today and see just how easy and stress free moving can be!