Richmond and Northern Virginia Local Moving Services
Whether you are moving into your forever home or just somewhere that may be temporary, our team at Regency Moving and Storage is here to help with your Richmond and Northern Virginia local moving services. 
If you have ever worked with a local moving company before then you know just how stress free it is! If you haven't, then let us show you! Hiring a team of movers takes the stress out of the moving process. You don't have to worry about packing up all of your belongings, organizing, loading the van, or worrying about sore limbs after the long day. 
Our team of professional movers have been trained on how to lift heavy furniture, drive those big moving trucks, and we always handle your belongings with care. 
Our Northern, Virginia office serves the entire Washington metropolitan area including Maryland, Virginia and the District of Columbia.
While our Richmond, Virginia office serves metropolitan Richmond as well as the outlying areas surrounding Virginia's capital as far as Petersburg to the south, Williamsburg to the east and Charlottesville to the west.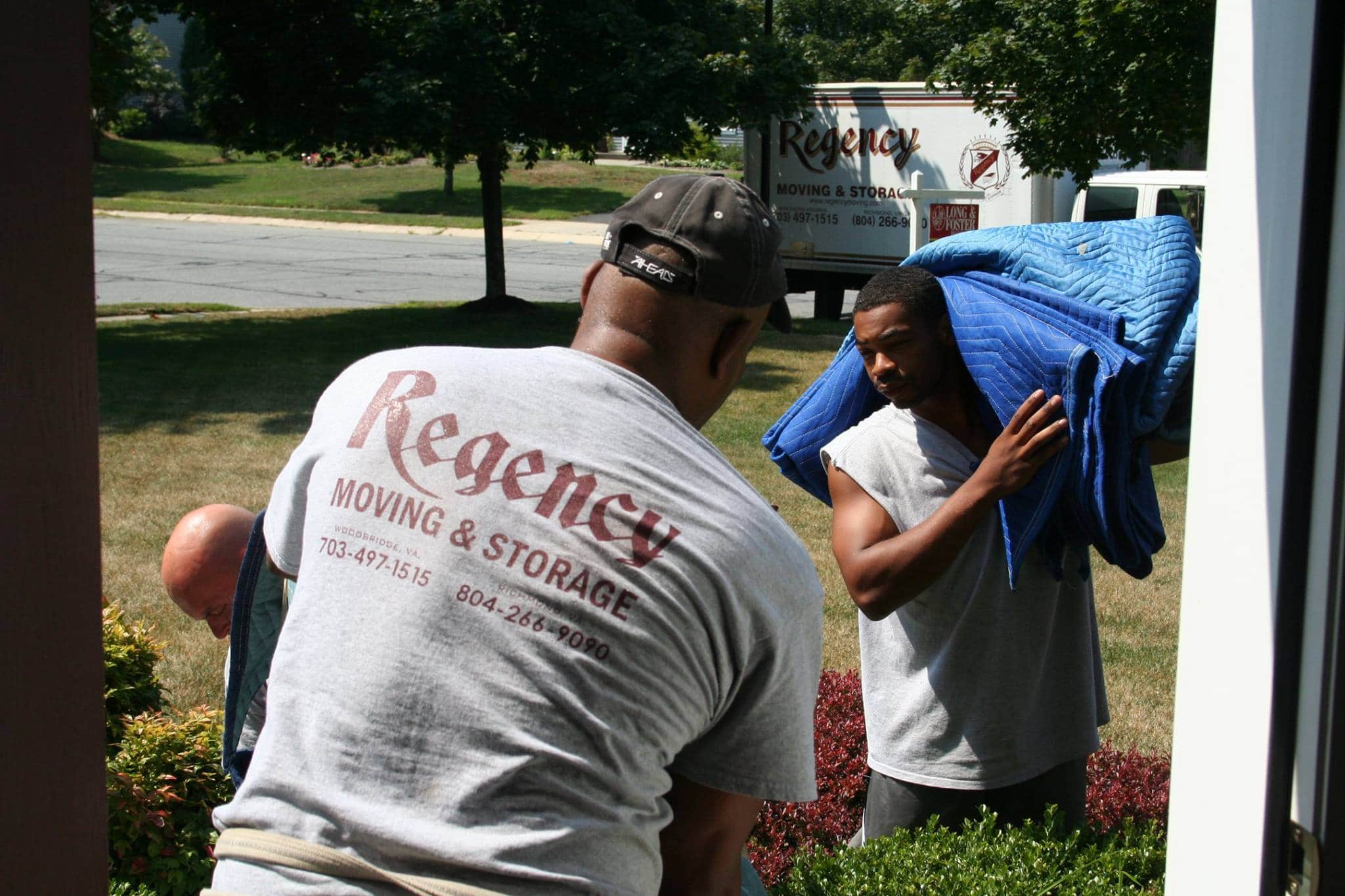 The Regency Experience
Our moving team will do a "walk through" with the client to discuss any specific instructions for the move. Before starting, the movers will properly prepare the doorways, stairway railings, and main floor areas with blanket padding where needed. Furniture is then prepared for transportation by disassembling the necessary items. Your household furniture is then wrapped with pads/blankets for protection. Shrink wrapping is also provided as needed. Your household goods are then properly loaded and securely strapped in the truck to insure safe transportation.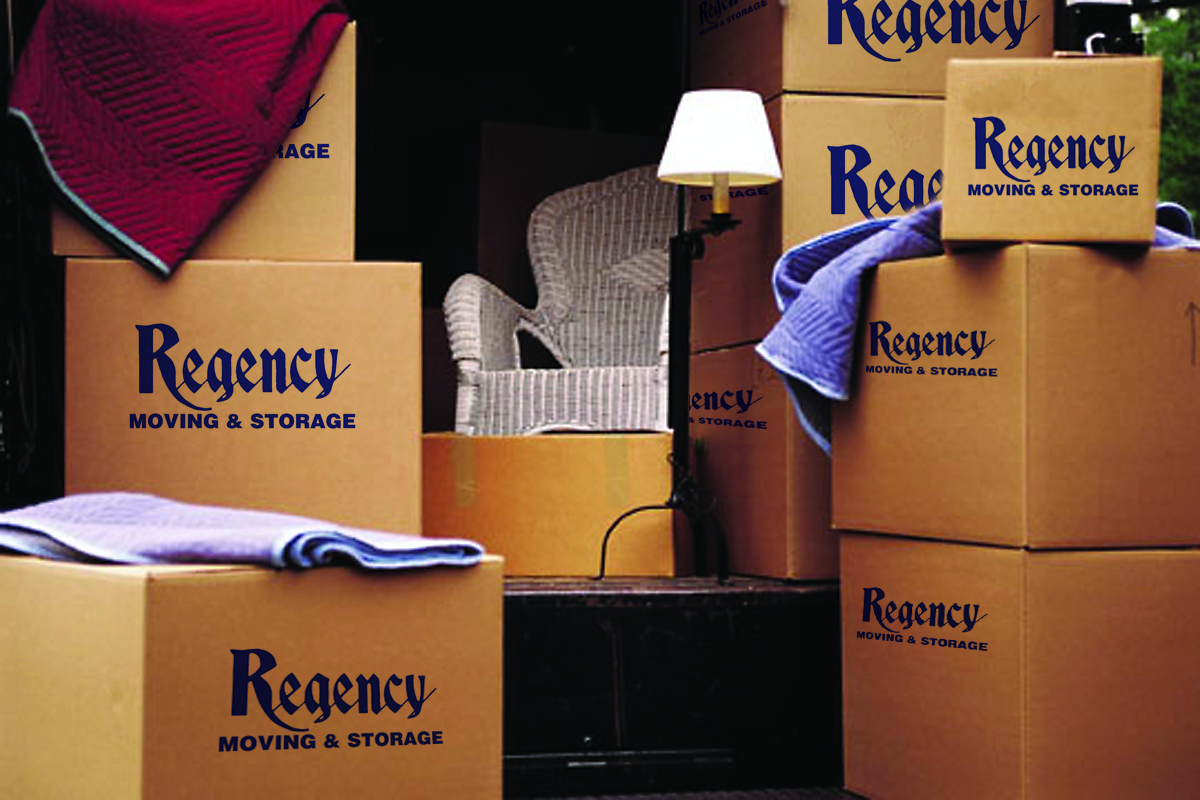 At the new location the doorways, stairways railings, and main floor areas will again be properly protected. Items that were disassembled will be reassembled and all furniture will be placed throughout the house where the client would like them.

We understand that anything our crews can do to insure a great quality move is very important to our customer's happiness and Regency's success. We specialize in moving at an affordable price while providing a comprehensive range of services.

This includes a FREE on-site written estimates, free delivery of packing materials and supplies, full packing and/or unpacking services. We also offer secure climate-controlled warehouse facilities at both locations for long-term or short-term storage.
The Benefits of Hiring Regency for Your Local Moving Services
Moving to a new home is an exciting prospect, but it can be a difficult and strenuous process. Many people would benefit from using the services of a professional moving company for their local move to save time and effort. Hiring Regency for your local moving services offers several advantages over tackling the move on your own. Some of the benefits that come with hiring professionals for your local moving services include…
We Can Handle The Packing
At Regency, we offer packing services to help make your move easier. We can pack your belongings for you and even provide boxes and other packing materials. This is a great way to save time and energy during your move, especially if you have a lot of things to pack.
We Can Load and Unload Your Belongings!
One of the best things about hiring a team of professionals like Regency for your local moving services is that we will take care of all of the heavy liftings! We will load and unload your belongings onto the truck and ensure that they are packed and secured for safe transport! 
Moving doesn't always go according to plan, so having the option to store your belongings as you move from home to home is a huge benefit!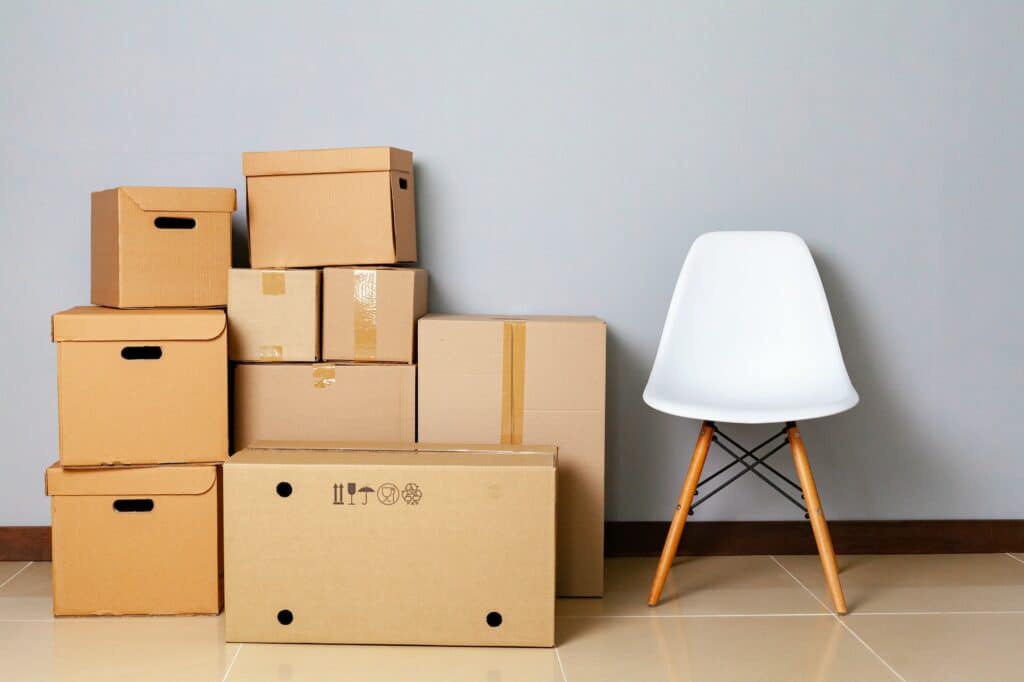 When it comes to moving, we have done it thousands of times! Because of this, we are efficient in our local moving services, which means that we will get the job done as quickly and smoothly as possible. We know how important it is to have your move completed on time, and we pride ourselves on our ability to do just that. When you hire Regency to take care of your local moving services, you can focus on settling into your new home! 
Moving heavy furniture and boxes can be physically demanding and can lead to injury if not done correctly. By hiring professionals like Regency for your local moving services, you can avoid the risk of injury and leave the heavy lifting to us. Our team is trained to handle all types of items and can safely move them from your old home to your new one!
We Offer Competitive Pricing
Regency offers competitive pricing for our local moving services. Our rates are affordable and transparent, with no hidden fees or charges. We understand that moving can be expensive, and we want to make sure that our services are accessible to everyone.
At Regency, we have years of experience in helping people move their belongings. We know how to pack your belongings properly and transport items so that they arrive at your new home safe and sound.
We Save You From the Stress
The biggest benefit of hiring Regency for your local moving services is that we take away the stress of moving. By enlisting the help of a professional moving company, organizing your local move will become exponentially easier. Our trained team of movers can take care of all the heavy lifting, ensuring that all your belongings get to their destination safely and soundly!
Contact us today for more information on how we can make your move stress free with our local moving services!