It's moving day! You've been planning and packing for weeks, and finally, the moving truck is here. But before you start loading up your belongings, it's important to be aware of some common moving mistakes that homeowners make during their move. Here at Regency Moving and Storage, we want to help you avoid these mistakes so your move goes as smoothly as possible. Keep reading for a list of the most common moving errors, along with our advice on how to avoid them!
Moving Mistakes You Don't Want to Make
Moving in and of itself is stressful and the last thing you want to do is make a mistake during the process to stress you out more. Here are some of the most common moving mistakes people make so you can do your best to avoid them during your move!
Thinking That You Can Do it On Your Own
One of the most common moving mistakes is underestimating how much work is involved in moving. Many people try to move without the help of a moving company, only to find out that they bit off more than they can chew. Moving takes time, labor, and a lot of energy – especially if you have a large home with lots of belongings. Save yourself the headache and hire professional movers to take care of the hard work for you.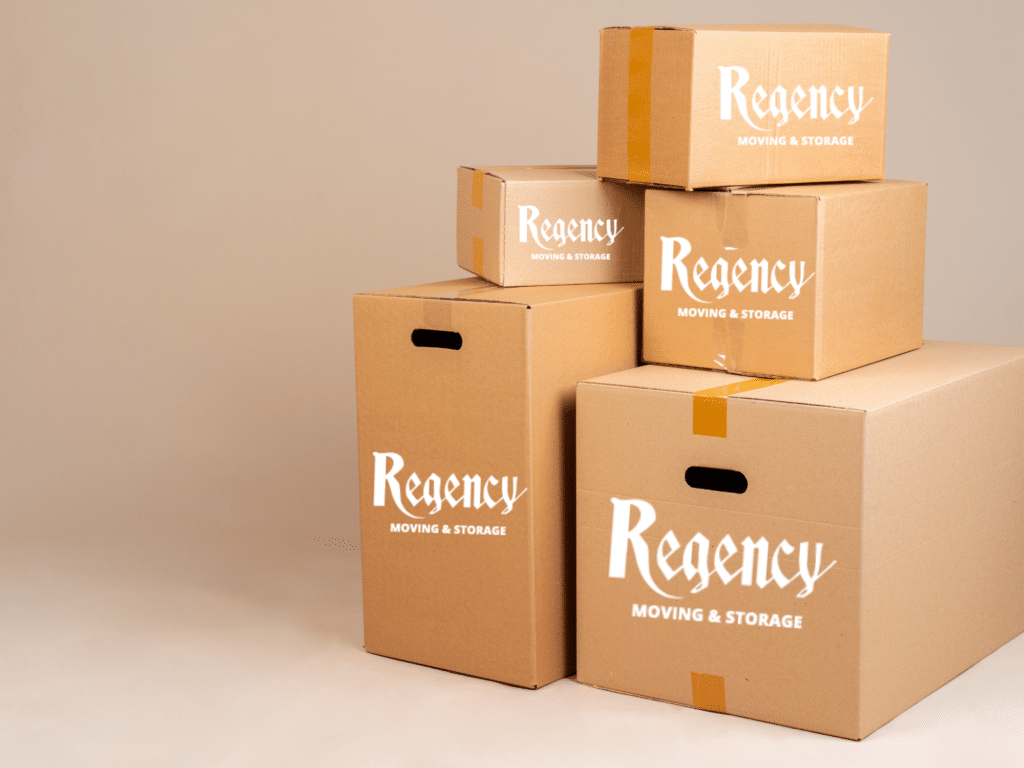 Not Getting an Estimate From a Moving Company
Another moving mistake that people make is deciding to not use professional movers before even getting an estimate from a moving company. Without knowing how much your move will cost, you could end up spending more than you budgeted for or underestimating the cost of your move and being left with a huge bill at the end. When it comes to moving, it's always better to be safe than sorry – get an estimate from a moving company before deciding whether or not to have one for your move.
Not Taking Rush Hour into Account
When you schedule your moving company or your friends to help with your move the last thing on your mind is traffic. However, if you have no choice but to move during rush hour, make sure to tack on an extra few hours to your move time estimate. Traffic can easily add an extra hour or two to your move, so it's important to take that into account when you are planning. This will keep you from being surprised by any additional fees and helps to avoid common moving mistakes caused by time restrictions.
Not Taking Your Valuables into Consideration
There are some moving companies that won't be held responsible for expensive items such as fine china, precious heirlooms, and jewelry. One of the most common moving mistakes people make is not taking the time to pack and transport these items yourself. You will also want to pack any important documents and bring them to your new home on your own as well. Take the time to read your moving contract to see the items the company you are using will not move.
Not Thinking About Insurance
Another moving mistake that people make is not thinking about insurance. If something happens to your belongings during transport – whether it's a broken item or items that are simply lost – you will want to have insurance to cover the cost. Many moving companies offer insurance, but it's important to read the fine print so you know what is and isn't covered.
Not Getting Rid of Things
One of the best things about moving is that it's a perfect opportunity to get rid of the things you don't need. Moving is hard enough without having to pack and move all of your belongings and one of the most common moving mistakes people make is not taking the to go through everything and decide what you want to keep and what you want to get rid of. This will help make your move go smoother and faster, and it'll be one less thing you have to worry about once moving day arrives.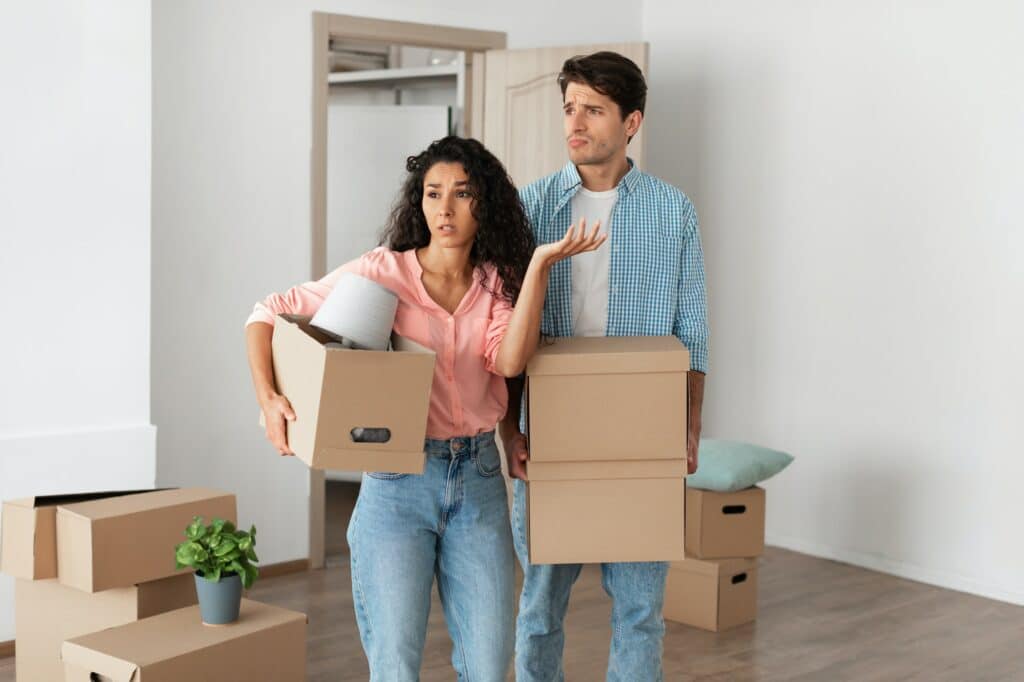 Not Packing a Survival Kit
One of the most important things to remember when moving is to pack a survival kit. This should include everything you need for the first few days in your new home, such as toiletries, clothes, and bedding. You don't want to have to run out to the store on moving day or after moving day for essentials, so pack them in your survival kit ahead of time. This way, you'll be able to relax and enjoy your first few days in your new home without having to worry about running out of anything.
Not Taking Inventory of Your Belongings
Our team at Regency Moving and Storage takes the time to inventory all of your belongings for your move but it's important for you to take inventory too. This way, you will know exactly what you have and what you need to pack. It's also a good idea to photograph or videotape your belongings so that if anything does happen during transport, you will have proof of what was lost or broken. When people make moving mistakes it is often because they didn't take the time to account for all of their belongings.
Not Preparing Your Family and Pets
Moving can bring up a lot of emotions and a lot of changes too. And not taking the time to help your family (and your family pet) to cope with all of these changes is a huge moving mistake. Try your best to maintain as much of your normal routine as possible to help make this transition go smoothly for every member of your family.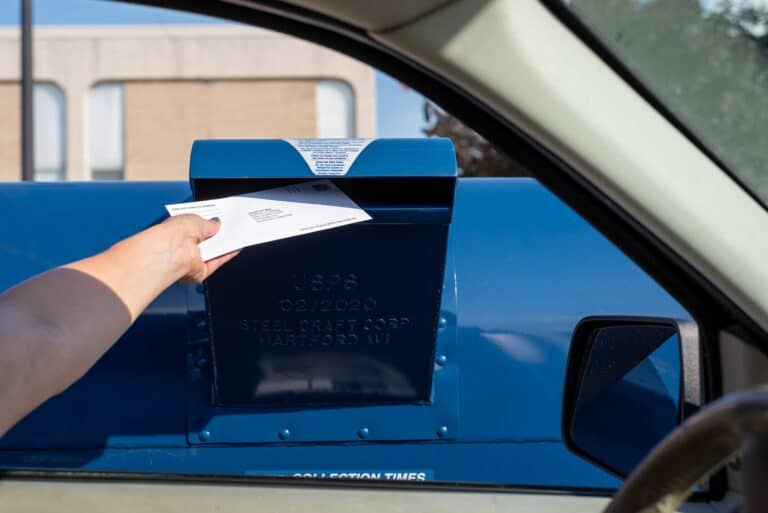 Not Updating Your Information
Another common moving mistake that people make is to forget about changing their address. Make sure to update your information with the post office, banks, insurance companies, and any other important organizations. You don't want to miss any bills or packages because you forgot to change your address!
Forgetting to Take Care of Your Current Home
When you're moving, it's easy to forget about your current home. But it's important to remember to still treat your home with the same care you did when you lived in it. The last thing you want is to cause damage to your home while moving out. And the best way to avoid moving mistakes like this is to do a deep clean of your home to make sure it is ready for the new buyers.
Let Our Team at Regency Help You Avoid These Common Moving Mistakes
Moving is a big undertaking and it's easy for things to go wrong. But if you follow these tips, you can avoid making some of the most common moving mistakes. Our team at Regency Moving and Storage is here to help handle each and every aspect of your move so you can rest assured that no mistakes will be made. We have years of experience in moving people and we know how to make the moving process go smoothly for everyone involved. Give our team a call today and let our family help move your family!