Moving anywhere is stressful, but moving cross country brings on an entirely different level of stress. Whether it's for a new job, to be closer to family, or just moving for a fresh start, moving is always a daunting experience. But don't worry – our team at Regency Moving & Storage is here to help! We have compiled a list of our top tips for moving cross country so you can sit back, relax, and let us take care of everything for you!
Tips For Moving Cross Country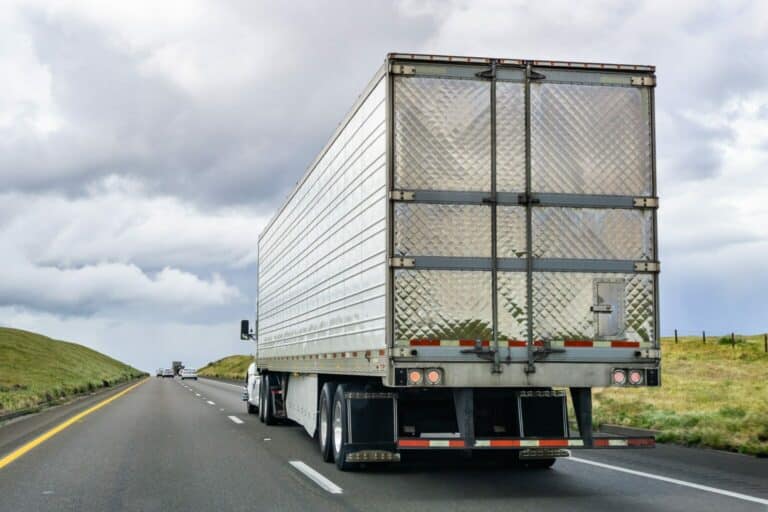 Moving cross country is different from any other move you will make. There is a lot of leg work that has to happen to have the move go smoothly. So before you load up your car or moving van on your own, check out our top tips to ensure your move cross country is as stress-free as possible:
Chances are you have probably already done quite a bit of research on the area you are about to move to. However, many people overlook important details such as whether or not the industry you work in is in high demand in the new area. Research the job market, housing prices, schools, and other essential aspects of the area to make sure it's a good fit for you and your family. For example, if you live in California and decide to move to Rhode Island, you will want to pay attention to the fastest-growing industries in Rhode Island.
Once you have decided on a destination, it is vital to create an organized plan for the move. Make sure to research the best routes and talk to professionals such as Regency Moving & Storage about any special permits that may be required for your particular situation.
Get Rid of Things You Don't Need
This is an important step in any move, especially when moving cross country. Like many other homeowners, you never really know how much you have until you start packing it up in boxes. And the last thing you want to be carrying around is items that you won't use or need in the new location. Try to do a bit of spring cleaning before packing, and make sure to donate or sell any items you don't need anymore!
The best way to do this is by creating three different piles, one for things you are going to keep, one for things you are going to donate, and a third for things you are going to sell. Doing this will help you scale down your belongings to things you really and truly need and want.
Get Your Finances in Order
Moving cross country can be expensive, so make sure to get your finances in order before you start the process. Make sure to budget for all the costs associated with a move, such as hotels, gas, moving supplies, etc. It is also important to research any tax deductions or other financial incentives that may be available for making such a big move.
Decide if You Are Going to Ship Your Car
This is a big decision when it comes to moving cross country, and is one of the biggest pains of moving across the country. It is often much more cost-effective and efficient to ship your car to the new location, but it also can be stressful if you are unfamiliar with the process. The average cost to ship a car is about $1,150 nationwide in the United States, but it varies depending on the car and distance of the move.
When it comes to packing for a move, you have to be strategic about what items go in which boxes. Make sure to label all the boxes and pack fragile items with extra padding or bubble wrap for extra protection. Oddly enough, one of the hardest things to pack are actually your clothes. With winter jackets, shoes, and sweaters, clothing can take up a lot of space and you only have so much room when you are moving cross country. To simplify the process, try rolling them as tightly as possible and stuffing them in vacuum bags.
Reach Out to People You Know Who Already Live in the Area
If you know anyone who already lives in the area where you are moving, reach out to them for advice on what to expect. They can give you a great insight into the job market, housing prices, and even things about the culture that you might not have considered! This is also a great way to make connections before your move so that you don't feel like a complete stranger once you arrive.
Make Sure You Have the Right Documentation
When moving cross country, it is essential that you have all of your paperwork in order. This includes things such as driver's license, vehicle registration, and other important documents. Additionally, make sure to change your address with both the post office and any other places you have an active account.
Choose a Moving Company You Can Trust
Choosing a moving company you can trust is one of the most important steps in making sure your cross country move goes smoothly. Make sure to do your research and find out about any additional services offered by the company, such as
Save All of Your Receipts and Moving Documents
It is important to make sure you save all of your receipts and other moving documents in case there are any issues or changes down the road. This will help ensure that everything goes smoothly and that if any problems arise, you can refer back to these documents for proof.
The biggest piece of advice we can give you for moving cross country is to be flexible. No matter how many to-do lists you have and backup plans you make, chances are something is going to go wrong. Keep a level head and don't be too hard on yourself – it is a big process and you have to remember that!
Explore Your New Home and the Surrounding Area
Last but not least, take some time to explore your new home and the surrounding area. Chances are you will find plenty of gems in your new city that you didn't know existed before! Take a weekend or two and just drive around and see what the area has to offer. It is a great way to get to know your new home and have some fun at the same time.
Moving Cross Country with the Help of Regency Storage & Moving
Moving cross country can be a daunting and stressful experience, but with the right planning and preparation, it doesn't have to be. By budgeting appropriately, packing strategically, reaching out to people in the area, getting all the necessary documentation, choosing a reliable moving company, you can make the process go much smoother. At Regency Storage & Moving, we understand how important a move can be and we strive to provide our customers with top-notch service. Contact us today for more information on how we can help you when you begin moving cross country!