If you're a homeowner looking to move from one home to another, all the work involved can be daunting. There are many moving companies in all areas of the United States and it's not always easy to find the best option for your needs. That is why our team at Regency pride ourselves on being an all-in-one moving and storage company that offers services such as packing, storage, furniture assembly, and much more to help meet all of your moving needs.
There are so many benefits that come with hiring an all-in-one moving and storage company, so let's take a deeper look at some of those key benefits in this blog!
Why Hire an All in One Moving and Storage Company?
When you move you have the option of either moving by yourself or moving with the help of a professional moving company. However, when you decide to move on your own you're missing out on all of the benefits that come with hiring a moving company! Especially an all-in-one moving and storage company.
The first benefit that comes with hiring professional movers is that it is actually much cheaper than doing it on your own. This is especially true if you factor in all of the hidden costs that come with moving, such as gas, time off work, and renting a truck. Most people don't actually compare the costs accurately, assuming that moving yourself is the cheaper way, however, that's not the case. Moving on your own comes with quite a few hidden costs including,
When you work with a professional all-in-one moving and storage company, the quote they give you includes the moving truck, gas, and the help required to load and unload the truck.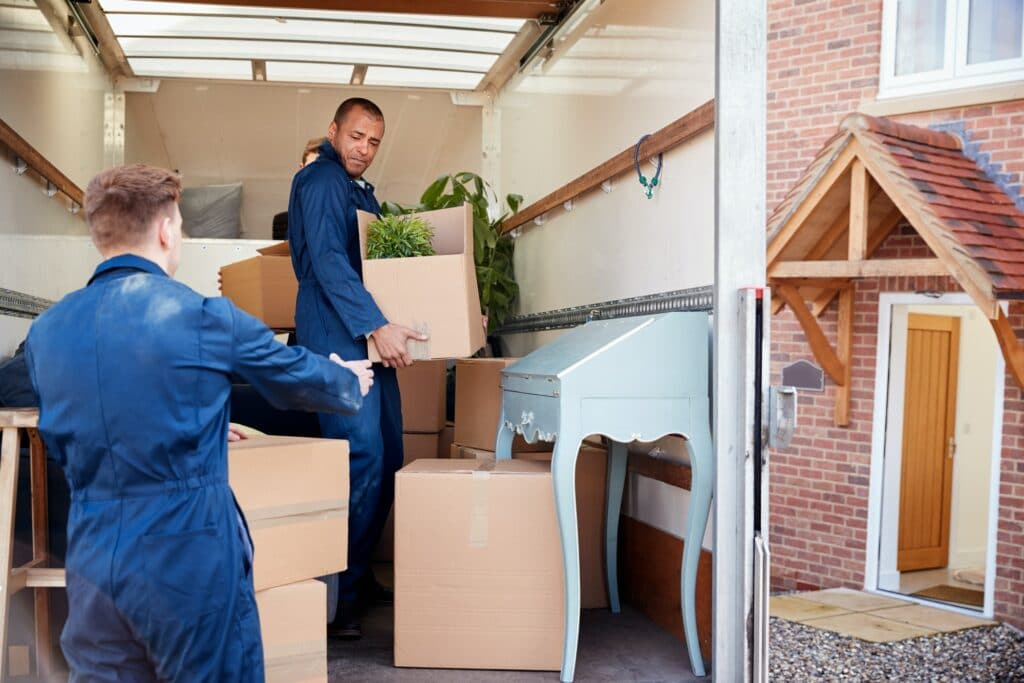 In addition to being cheaper, hiring a moving company also saves you time and energy. You don't have to spend your weekends packing up all of your belongings or renting a truck and trying to figure out how to move everything yourself.
A professional moving company will take care of all of the packing for you and they have all the necessary equipment to make the move go as quickly and smoothly as possible. This means that you can focus on other things in the days leading up to your move, like packing up your kitchen or selling your old furniture.
Professional Movers Have Experience
One of the biggest benefits of hiring a professional all-in-one moving and storage company is that the movers have experience. They know how to pack all of your belongings safely so that they don't get damaged in transit and they can navigate through the complex process of moving without any issues.
And let's be honest, the last thing you want to do is lift large and heavy items. This is why hiring professionals to move these large items along with your other belongings is oftentimes the best choice.
You Won't have to Rely on Friends and Family
Another benefit of hiring a professional all-in-one moving and storage company is that you won't have to rely on your friends or family to help you move. This can be both a good and bad thing, depending on your relationship! No one really likes moving, and your friends probably hate the thought of moving just as much as you do. You also have the risk of your friend or family member canceling on you last minute, leaving you to handle the move all on your own.
The best part about using a professional moving company is that you don't have to lift a finger. The all-in-one moving and storage company will handle all of the heavy lifting required to get your belongings from point A to point B safely.
Because professional movers have more experience, there is less chance for injury to you or your belongings. These movers are trained professionals who know how to handle all kinds of situations on the road without any issue. This makes it much more likely that all items will arrive at your new home in the same condition as when they left.
When you try to do it all on your own, there is always a chance for something to go wrong. You might drop an expensive vase or you could end up with a nasty back injury from trying to move a heavy piece of furniture all by yourself. Some other injuries that could occur from moving on your own include,
However, the best reason to work with an all-in-one moving and storage company is that they have facilities to store your belongings. Sometimes moving requires having to keep your belongings in storage either temporarily or long-term. This could be because,
You enlisted in the military and need somewhere to store your items
You are moving long-distance and need to have your items stored while you travel and prepare your home
You are downsizing to a smaller home and you don't have enough room for the items you want to keep
You can't move into your home right away
If this is the case, having an all-in-one moving and storage company to help handle your move will help take some stress off of you during your move.
Our Team at Regency is Here to Help with our All-in-One Moving and Storage Services!
Regency Moving and Storage is your all-in-one moving solution! We provide all the services you need to make your move as smooth as possible. From packing and loading your belongings to driving them safely to your new home, we have you covered! Contact us today for a free quote on our all-in-one moving and storage services!