We Provide Expert Packing and Unpacking Services
There's a lot involved with the process of moving to a new home. You must clean and pack up your old home, plan your moving date, choose the right moving company for you, account for moving and shipping fees, and much more. One of the biggest concerns while moving, however, is how to safely and quickly ship your furniture, household goods, and personal items to the new address. These are all the items that make up your lifestyle, that make your current home special. Whether you're moving down the street or across the country, you want to ensure your furniture and household goods survive the trip.
The Regency Packing and Unpacking Experience
At Regency Moving and Storage, we understand the care that must be taken when shipping your items. As part of our moving services, we can supply you with the necessary packing materials and supplies to keep your items safe, including cardboard boxes, packaging tape, packing peanuts or other protective materials, and more. If you prefer professionals to pack up and load your belongings, we offer expert packing and unpacking services.
Before the move, our team of expert movers will complete a walkthrough to assess what items will need to be packed and shipped, and to provide you with a free estimate of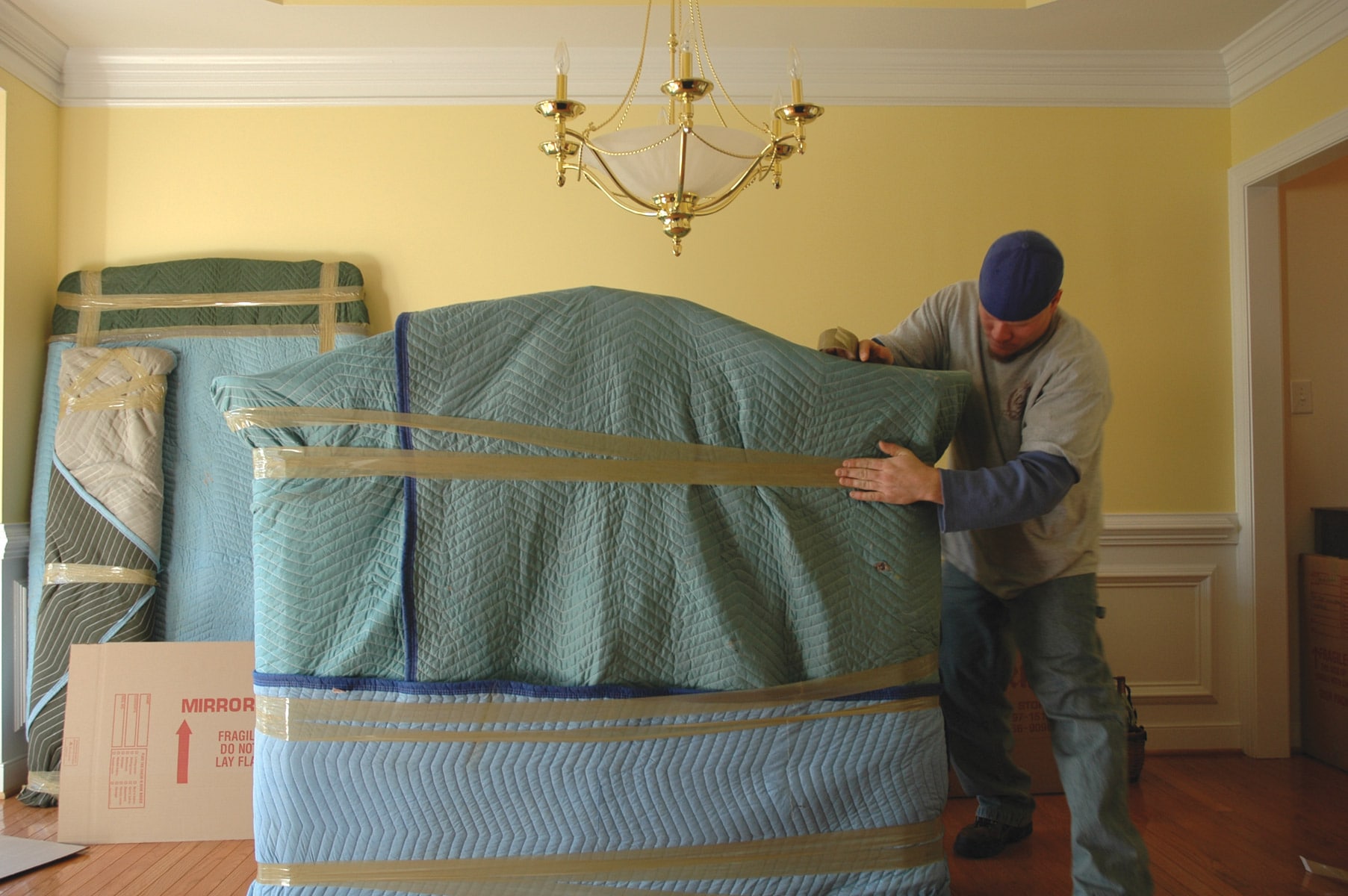 your shipping costs. We're dedicated to providing personalized care and giving you the smoothest moving experience possible. During the walkthrough, we will be glad to take note of your specific instructions to best serve your moving needs. When it's time to pack up your current home, we will prepare the space with any necessary padding or covers to protect the floor and your household goods. We will take the time to carefully disassemble your furniture. We will also wrap and pack your items into appropriate boxes, taking extra care with fragile items.
We can assist with safely packing most household goods such as…
Furniture like tables, beds, and bookshelves
Decorations like paintings, vases, and sculptures
Personal items like clothing, books, and jewelry
Electronics and appliances like microwaves and televisions
Much more!
Once everything is packed, our expert movers will then carefully load the boxes onto our trucks and deliver them safely to your new home. We will unload the truck and reassemble furniture and other big items to make your new house start to look like home.
If any of your items need to be temporarily stored during the moving process, Regency also offers both short- and long-term storage services. Our climate-controlled warehouse spaces will keep your belongings safe and dry. We pride ourselves on our careful and exact inventory management, so you can be assured your belongings are in good hands. You are charged by the month, so we can assess your storage needs as they change through the moving process. For more information about our storage services, learn more here.
If you're moving, it's important to choose a mover who will take care of your belongings Since 1987, Regency Moving and Storage has served the Northern and Central Virginia communities with packing, shipping, storage, and unpacking services. It's our mission to provide the resources necessary for you and your family to have a smooth moving experience. We are here to serve you for every step of the moving process. Contact our Woodbridge location at (703) 497-1515 or our Richmond location at (804) 266-9090 for a free estimate!