Are you in the process of planning a move? Whether it's across town or across the country, moving can be a hassle. But it doesn't have to be! With the help of a professional moving company like Regency Moving & Storage, you can have a hassle free move. We've been helping people relocate for years, and we know how to make the process smooth and stress free. In this blog post, we'll discuss some tips for making your move go as smoothly as possible.
Things to Do To Ensure a Hassle Free Move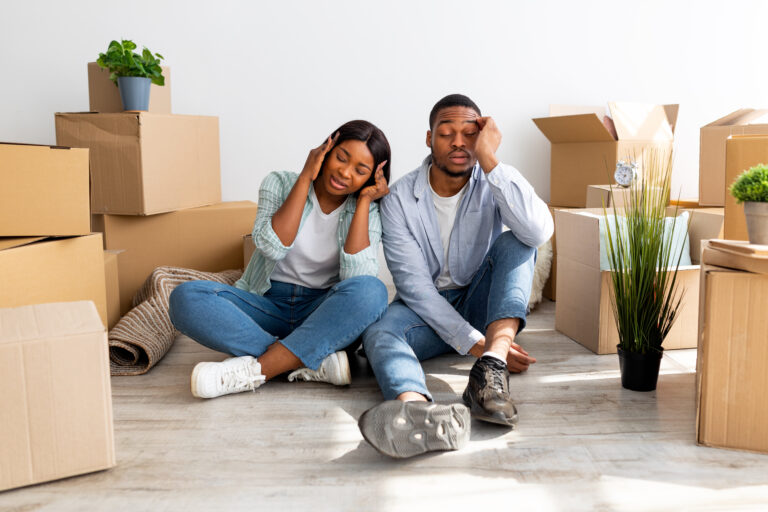 Moving is one of the most stressful activities you can undertake. But with careful planning and the help of a professional moving company, it doesn't have to be. Here are some tips for making sure you have a hassle free move:
Pare Down Your Belongings
One of the most important steps in having a hassle free move is to reduce the amount of things you need to pack and transport. Go through your house room by room, and decide what items you want to keep, donate, sell or throw away. This will make your move easier since you won't have to worry about packing and transporting as many things.
Before you start packing, come up with a budget for your move. This will help you determine what moving services you need and how much you can spend on them. Make sure to factor in the cost of supplies such as boxes, tape, and padding materials. If you're hiring a professional mover, get a few estimates before you commit to anything.
Creating an inventory of all the items you're moving is one of the best ways to ensure a hassle free move. Make sure to include everything from furniture and appliances, to books and clothes. This will help you keep track of what needs to be packed, loaded onto the truck, and delivered to your new home.
Learn Your New Space and The Surrounding Area
Before you move, take some time to learn your new city or neighborhood. If you can, visit the area in person and familiarize yourself with what's nearby. This can help you plan out the best route for the movers when they arrive at your new home. It will also give you a chance to start learning where you will be able to shop for things like groceries and toiletries before you move in.
Map Out Your Packing Plan
Once you have a budget and an inventory of all the items that need to be packed, develop a packing plan. Start by removing everything from each room in your home, and then decide which items should go into which boxes. This can help make sure that everything is properly labeled and organized when it's time to load it onto the truck or into the moving van and will help ensure you have a hassle free move.
It's pretty common for most people to wait to pack until the last minute. But one of the best ways to ensure a hassle free move is to start packing early. The earlier you start packing, the better. This will give you more time to organize and label everything properly. Plus, it will help reduce the amount of stress you experience when it's time for the movers to arrive. Don't forget to mark your boxes with their contents so you'll know which box contains which items once they've been loaded onto the truck.
As you pack each room, take some time to clean it so that it's ready for the movers. This will help save you time and energy once everything has been unloaded. If there are any items that need to be disassembled during the move, make sure to do this before the movers arrive.
Set up Utilities Ahead of Time For a Hassle Free Move
Once you know the date of your move, start setting up your utilities for your new home along with a change of address. This will help ensure that everything is ready to go when you arrive. It's a good idea to do this at least two weeks before you move so that you have plenty of time to get things sorted out.
If you have large items that need to be moved, make sure to plan for them ahead of time. Measure the items and doors in your home so that you can determine if any furniture needs to be disassembled. You will also want to research which moving company is best suited for handling large items such as pianos or pool tables.
Keep Track Of Important Paperwork
Throughout the moving process, make sure to keep all of your important paperwork together in one place. This includes things like contracts, receipts and insurance documents. You'll want to have these handy in case you need to reference them during the move or if something gets lost or damaged during transit.
Hire the Right Moving Company to Ensure a Hassle Free Move
The key to a hassle free move is hiring the right moving company. Make sure that you research your options, get multiple estimates and read reviews. Ask for references from friends or family who have used the companies you're considering.
Finally, remember to take some time for yourself during the moving process. Moving can be a stressful experience, so make sure to plan in some downtime to relax and decompress. Whether it's taking a yoga class or going for a walk, find something that helps you cope with the stress of moving.
By following these tips, you'll be able to have a hassle free move and start adjusting to your new home.
Let Regency Help Ensure You Have a Hassle Free Move
At Regency Moving & Storage, we understand that moving can be stressful. That's why we strive to make it as hassle-free as possible for our customers. Our team of experienced movers will help you through every step of the process, from planning to packing and the actual move itself. With our help, you can ensure you have a hassle free move. Contact us today to learn more about our services! We look forward to helping you have the best moving experience possible.